What a Mail-in Ballot Looks Like
Because every county is different, voters want to know what to expect.
What are all the components of your Vote By Mail envelope?
original "

Official Mail-in Ballot" envelope

,
return postage-paid 

outer envelope

,
return 

inner ballot envelope

 with attached 

Certificate of Mail-in Voter. 

(This envelope must be placed inside the exterior envelope before returning the ballot.)

the official ballot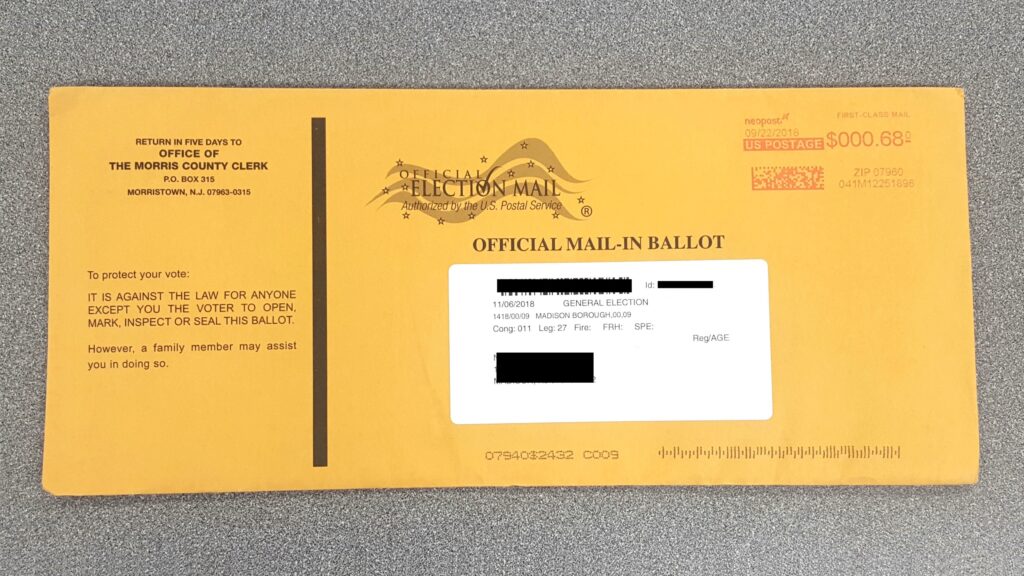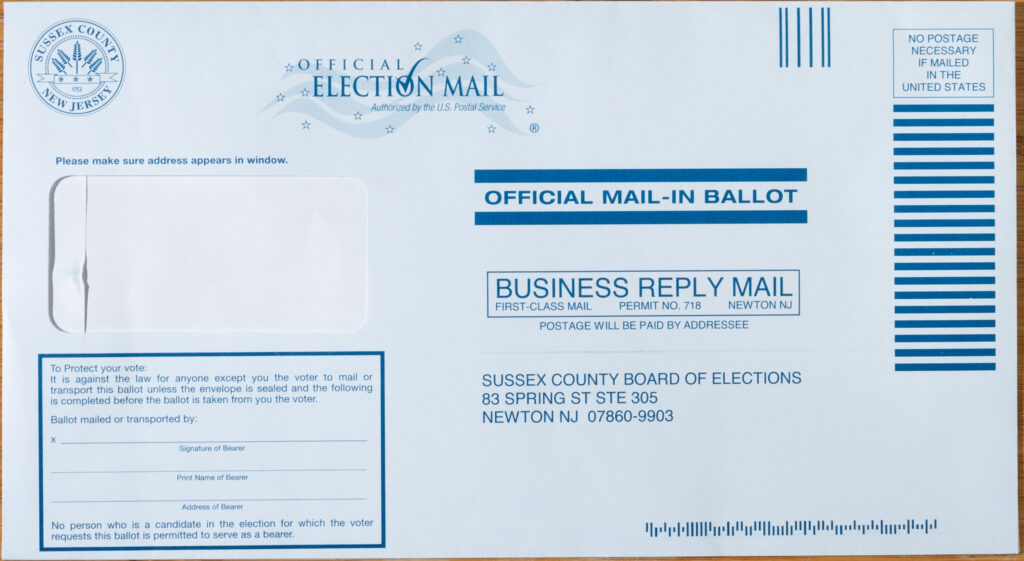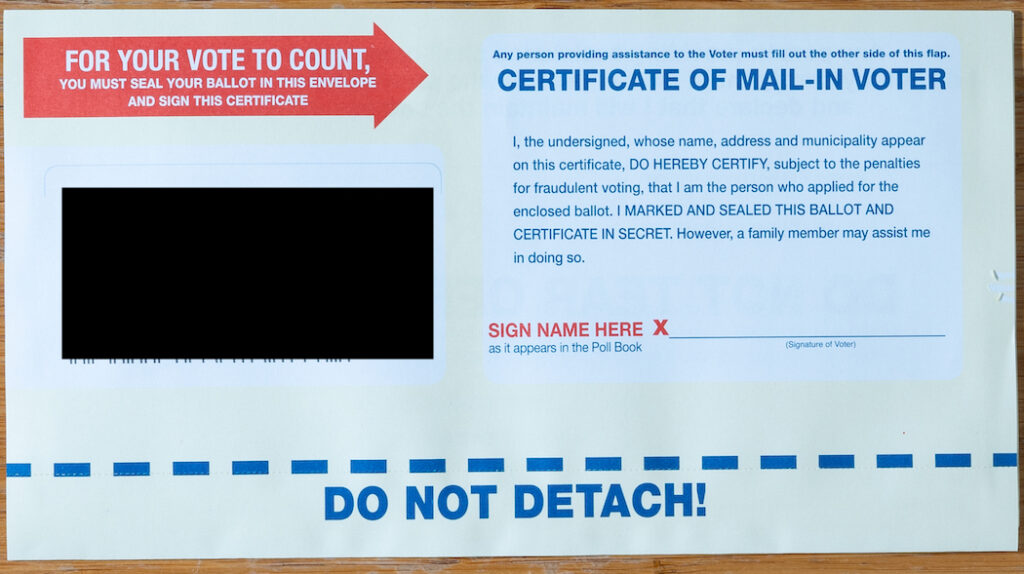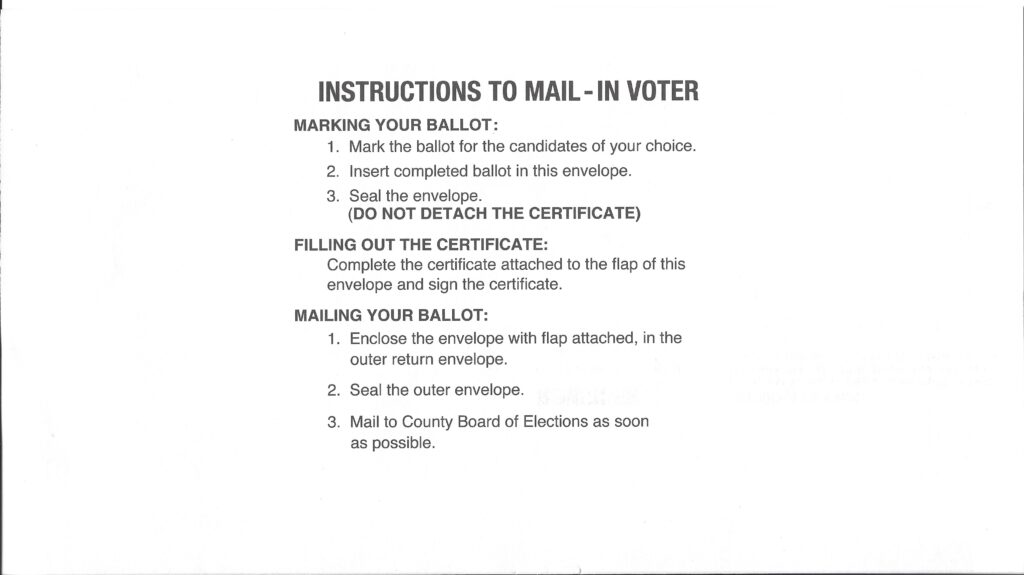 Please help other voters and share freely.​