Every June, there is a statewide Primary Election in New Jersey.  You must be affiliated with a party in order to vote in the party's primary election.
About the "Closed" Primary Election
Primary elections in New Jersey are "closed". This means that unaffiliated voters — those who aren't members of any political party — can vote in the primaries only if they affiliate themselves to either the Republican or Democratic political party. In other words, you must be a registered Democrat or Republican to vote in primary elections.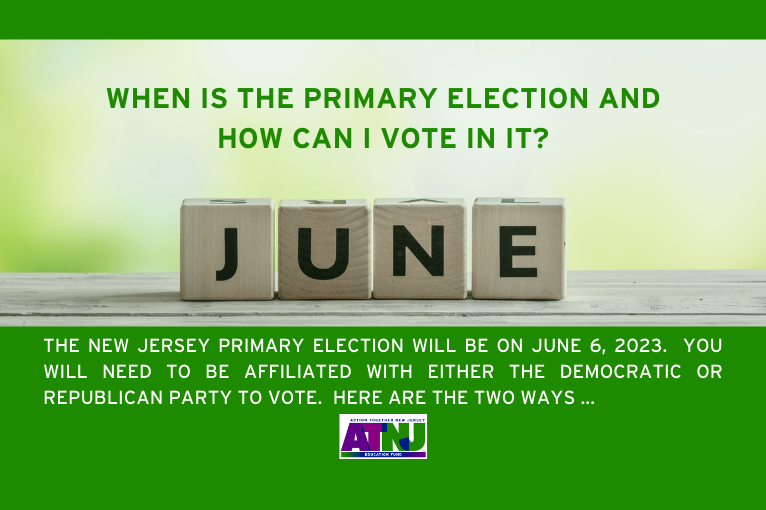 The New Jersey primary election will be held on June 6, 2023. If you are registered to vote, but not affiliated with any party, just go to your polling place on June 6 between 6:00 AM – 8:00 PM. Tell the poll workers which primary you'd like to vote in — Democratic or Republican (the only two parties who qualify for primary elections under state law at this time) — and they will provide a Political Party Affiliation Declaration Form to fill out.  Once you have voted, you can fill out another form to change your status back to "Unaffiliated." 
If you are currently affiliated with a party and would like to change your affiliation to vote in another party, for example from Democratic to Republican, you must fill out the Political Party Affiliation Declaration Form at least 55 days before Election Day in order to vote in that party's primary.
The June Primary Election is only for the Democratic and Republican parties.  *If you are a registered member of the Green Party, Libertarian Party, Natural Law Party, Reform Party, U.S. Constitution Party, Conservative Party or the Socialist Party of New Jersey you can participate in the convention of that party, according to its bylaws, but you cannot vote in either the Democratic or Republican Primary.
Unaffiliated Voters — please note your voting options:
In the past, unaffiliated voters who voted by mail, received ballots for both parties' primary elections and returned the one for the candidate they preferred, thus affiliating themselves with that party for that election. This is no longer the case. If you vote by mail, you must affiliate with either the Democratic or Republican party first, in order to receive a ballot for that party by mail. Use either form below. Once your form has been received, you will be mailed the primary ballot corresponding to the political party you have selected.
If you prefer to vote in person, you can declare your affiliation at the voting center during In-Person Early Voting (June 2 – 4) or at your local polling place on Election Day (June 6).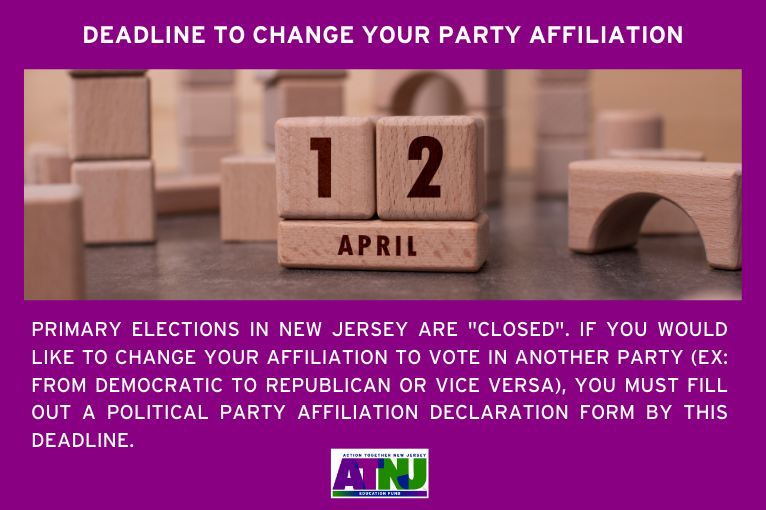 You can declare or change your Political Party Affiliation in two ways:
Political Party Affiliation Form:  fill out and mail (stamp required) or deliver to your County Clerk or Commissioner of Registration.
Voter Registration Application:  fill out Box 1 and Box 13.  No stamp is required.  You can also deliver it to your County Clerk.
Why is voting in the June Primary Election Important?
To put the importance of primary elections in perspective, let's look at Legislative District 28 (2023).  The voter roll leans heavily Democratic. Whoever wins on the Democratic primary ballot will win in the General Election due to the highly skewed number of registered voters of that party in the district (assuming that Democratic voters will vote for the Democratic candidate). The math does not allow for a Republican win in this super Democratic legislative district.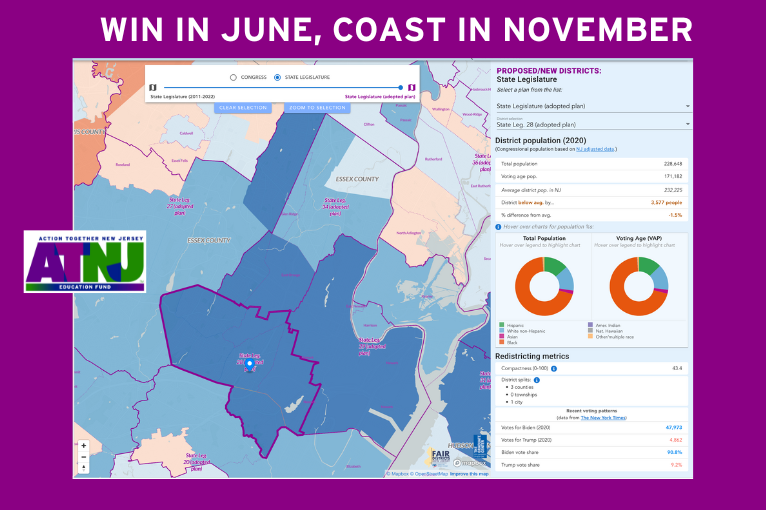 Legislative District 28
Registered voters:
89,612 Democrats,
5,685 Republicans
48,885 Unaffiliated
Whoever wins the Primary Election on the Democratic ballot will win in the General Election.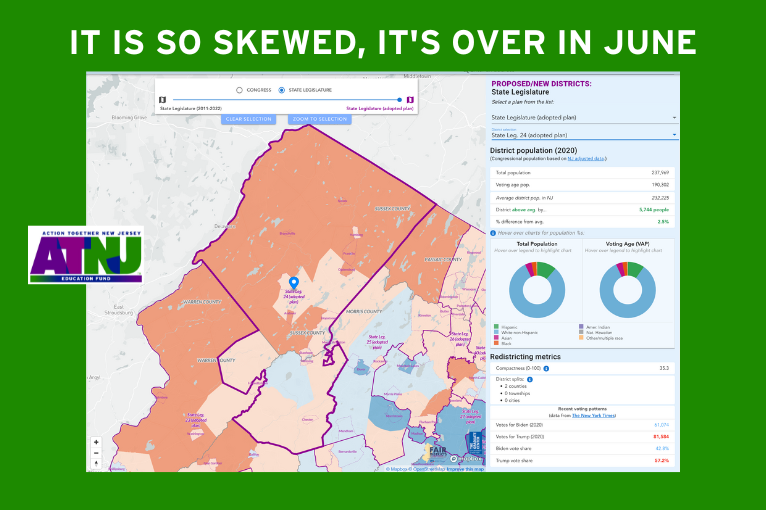 Legislative District 24
Registered voters:
78,160 Republicans
46,988 Democrats
66,504 Unaffiliated
In district 24, whoever wins the Primary Election on the Republican ballot will — with almost near certainty — win the General Election. In this district, there is a nearly 2-to-1 ratio of Republican to Democratic voters according to the voter rolls. However, there are also 66,504 registered unaffiliated voters in this district. While highly improbable, these unaffiliated voters have a chance to influence the outcome of the election in this district in favor of a Democratic win if a majority of them vote for the Democratic candidates in the November general election. (Again, this assumes that Democratic voters will also vote for the Democratic ticket and will turn out in high numbers.)